Creative Business Services designs and hosts customized websites. By doing such, we reduce the time it takes to get customer sites up and running. We remove the task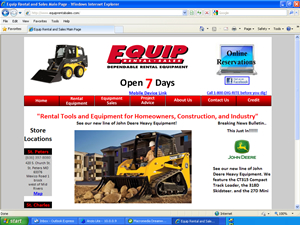 from the business owner of having to learn how to either program the site or pick a pre-packaged site that isn't what he or she wants. We create sites for your business to specifically address your marketing goals. Your site can grow in content as your needs dictate, and you don't have to be a web creator do have input! Maps, videos, message boards, and other features have all been added to get the information to customers when they need it.
Additionally, we have created a suite of E-commerce catalog software that allows you to display your items, in categories, with pictures and prices. The customer can browse and search on partnumber or description. Once they have all they want in their cart, they simply check out and you are notified immediately that you have an order. Our CBSI accounting software can interface directly with our online catalog allowing online retail sales over the internet to simply merge in with your Distribution Manager orders. Inventory quantities and parts are updated continuously and automatically relieving that burden from the store owner.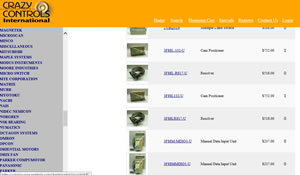 The beauty of the integration between our web catalog and our Distribution Manager software is that we have the ability to import orders directly off the web catalog into Distribution Manager saving all the time needed to enter names, addresses, and items. We also send out email order and shipping acknowledgments. As far as online inventory, we continuously update the qty-on-hand based on what is in the system, as well as any picture that you want displayed with your item. So whether you want integration with your Distribution Manager inventory and order entry system or not, we have a solution that can help you manage your e-commerce orders. When orders are placed online by your customers, you are alerted as to what was ordered via email. You can then open your backoffice catalog software, view all orders in the pipeline, then print packing slips, copy and paste your tracking number for customer shipping acknowledgement, and away the package goes!
Another area we work on is small municipalities. We work with their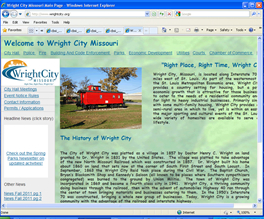 website contact to provide links to the most pertinent information that the residents need, reducing the amount of time spent on the phone and chasing down forms to email or mail to their residents. Also, you can make alerts to upcoming events. The site will be constructed after careful consideration as to the amount and types of information that you need to provide, and can be expanded at any time. Please call 1-636-227-5190 or email us for more information.